ABOUT GALESBURG COINS & COLLECTIBLES

GALESBURG COINS is owned and operated by David Webster, CPA and Certified Financial Planner and owner of Webster Tax & Financial Services.
Visit www.DavidWebsterTax.com for more information on my tax and investment practice. I have served the Galesburg area since 1994 including 4 years of experience working for one of the nation's leading CPA firms.
Prior to starting my own business, I graduated from Carl Sandburg College in 1984 with an Associate's degree in Accounting and Western Illinois University in 1986 with a Bachelor's in Business Marketing. In addition, I graduated from the U.S. Army School of Engineering and Logistics and worked as a civilian for the U.S. Army for 6 years.

Ever since I was a child I had an interest in U.S. coins. When silver was still abundant in change in the 1970's, my father always taught me what to look and listen for. When I was the executor of my father's estate in 2008 I was tasked with selling a large collection of unorganized coins. It didn't take long to figure out that there was no place in Galesburg that paid well for coins, including the traveling shows that come periodically. After checking out every coin shop from Peoria to the Quad Cities and even a number in Chicago, I could see that the payouts varied greatly. How is it, I asked, that so few shops paid top dollar and also that those shops were very close to each other in their payouts?
With a combination of good wholesale connections, low overhead, and applying the same high ethical standards that I use in my other lines of work, I am proud to say that I can meet or beat the payouts of any of the dozens of shops that I have encountered since 2008!
I have served hundreds of happy customers in the area and will gladly now serve clients anywhere in the United States.
Tip – for security reasons do not reference Galesburg Coins if mailing in coins (same goes for mailing valuables to any coin/gold business).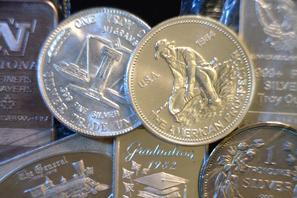 DISCLOSURES:
Since I am a licensed investment professional, I am subject to federal and state securities regulations. For this reason I do not provide advice pertaining to the suitability of precious metals and numismatic items as investments to persons who are not existing investment clients. For more information please visit www.DavidWebsterTax.com.
ATTENTION:
I am an honest buyer for honest sellers. I do not take part in illegal or questionable activities. Clients must be of sound and sober mind. No minors. ID required. I do not buy stolen property and will alert authorities to any suspected criminal activity. I may refuse service to anyone at anytime. I do not store cash or valuables on premises. That is why an appointment in mandatory. Home office is under 24 hour video surveillance in accordance with state and local codes.
The content, wording, layout and other features of this site are the intellectual property of Galesburg Coins and may not be used or copied for commercial use without the express written consent of the owner.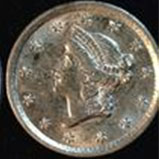 Address
Office hours are by prearranged appointment only. This is not a walk-in service.
Galesburg Coin and Collectibles
David Webster - Owner
2505 Costa Drive
Galesburg, IL 61401-1226
Phone
Phone: 309-344-1987
(9 am to 6 pm Monday through Saturday or email ANYTIME)
Mobile Phone: 309-368-1799
(Mobile forwards directly to answering / scheduling service during tax season.
Please use main phone only from January 15th to April 15th.)
Email: GalesburgCoins@comcast.net