WHICH TYPE OF SELLER ARE YOU?

My specialty is buying old United States coins and currency. With my network of wholesale buyers (that don't buy from the general public) as well as my network of retail dealers, private collectors and online selling, you can rest assured you will get the most for your items – whether a single silver dollar or a fifty pound box of assorted items, you have come to the right place.
No amount is too small or too large for me to deal with. I generally work by private and confidential appointment only in my home based office.

See About and Contact information for my detailed contact information and other instructions. You will also learn a little more about myself, my other lines of work, and how I became involved in numismatics.
I generally buy small and large collections from individuals and estates in the local area from the Quad Cities to Peoria, IL. I even make house calls for large collections, or for the elderly or disabled that can't easily get around. If you do not live in commuting distance (farther than Chicago or St. Louis), you can still sell to Galesburg Coins.
With today's superb shipping services, you just need some useful tips (see Insert on left) on how to get your items to me safely and securely.
I am willing to give free verbal estimates of your items, work off inventory sheets, as well as photos.
For invaluable general information about selling your coins or precious metals to me or anyone else, please see my Seller Beware page. This will help you from being "short changed" (no pun intended) when you go to sell your items ANYWHERE.
For more specifics about making an in person appointment, phone consultation, or shipping instructions to Galesburg Coins, please see What is Valuable.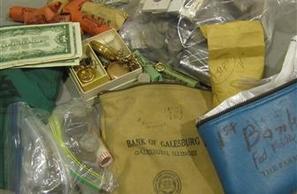 LOOKING FOR A GROUP ACTIVITY?
I will gladly host coin and gold buying events for Banks, Non-Profit Groups, and Gold Parties. Many companies specialize in these types of events but neglect to give you specifics as to how they pay out. The last thing you want to do is host an event and have your customers (or donors or friends) get ripped off!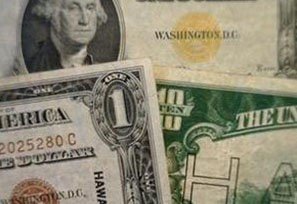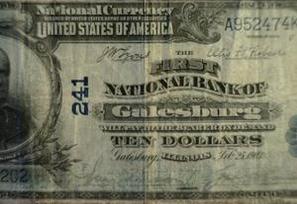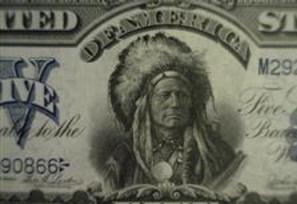 Someone who has collected numismatic items (coins, currency, bullion, and more) for many years and has decided it's time to sell. Sometimes they just don't want to collect anymore or their heirs are not interested in continuing the legacy. "I already have enough hobbies dad"…sound familiar? These folks have an edge because they tend to know which items are valuable, although they may not be up on current prices. It is wise to sell yourself rather than to leave to a child/heir that is uninformed or possibly financially irresponsible.
You've found yourself with boxes of coins from a loved one and you just don't know what to do. Between your wife, kids, work, and let's not forget golf; you just don't have the time for such a hobby (it is fun for some, but very time consuming). You decide it is best to sell and you need someone you can trust.
Treasure Hunters who accumulate through yard sales and auctions.

Business owners/employees/cashiers that have hoarded rare or silver coins that came into the business.
People who had vending machines routes (usually coffee cans of silver quarters!)

Others just find things cleaning out an old drawer or closet.
Address
Office hours are by prearranged appointment only. This is not a walk-in service.
Galesburg Coin and Collectibles
David Webster - Owner
2505 Costa Drive
Galesburg, IL 61401-1226
Phone
Phone: 309-344-1987
(9 am to 6 pm Monday through Saturday or email ANYTIME)
Mobile Phone: 309-368-1799
(Mobile forwards directly to answering / scheduling service during tax season.
Please use main phone only from January 15th to April 15th.)
Email: GalesburgCoins@comcast.net